UGREEN Revodok Pro 9 in 1 USB C Hub
Versatile USB-C Hub
9-in-1 USB C Hub: Maximize laptop potential with 10 Gbps ports, 4K HDMI, 100W PD.
USB 3.2 Era: Transfer files at 10 Gbps via USB-C and USB-A ports.
4K@60Hz Display: Connect to external monitor for sharp detail.
Powerful 100W Power Delivery: Max 100W pass-through charging over Type-C port.
Ultra-Fast Ethernet: Enjoy 1000Mbps high-speed internet.
$30
OFF
Limited Time Deal
Pay with Ease
Overview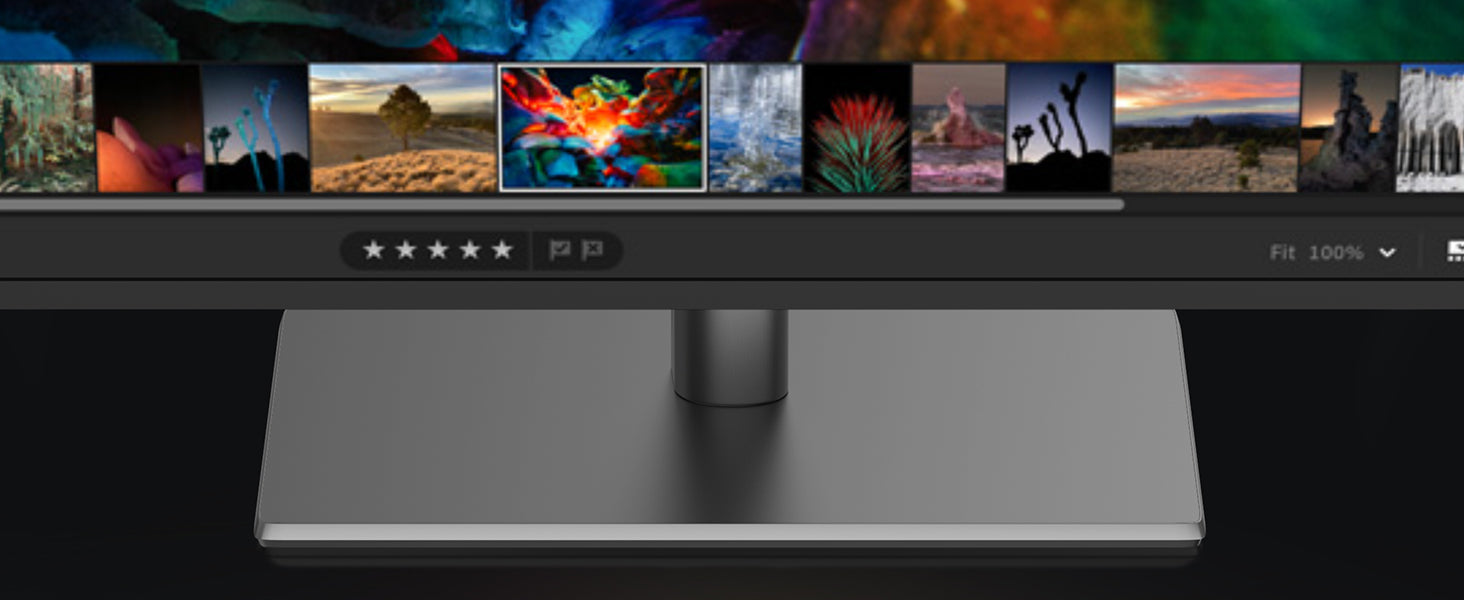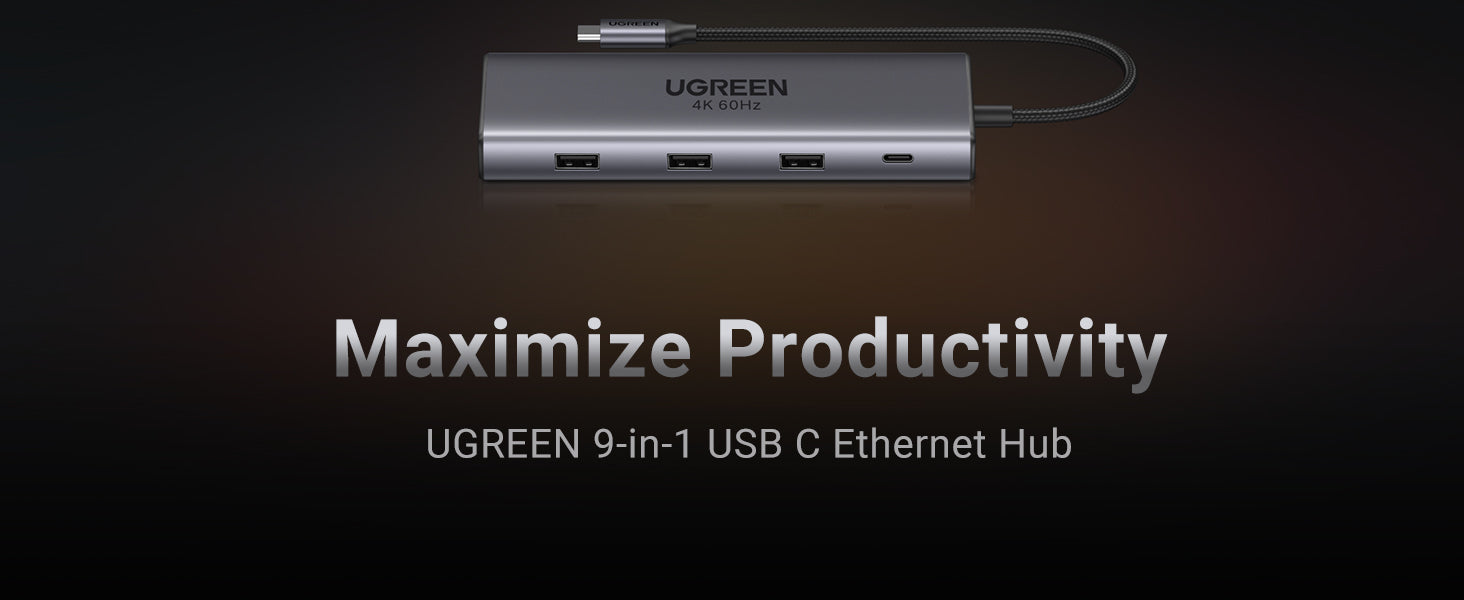 4K@60Hz HDMI
Data 10 Gbps
ETH 1000Mbps
PD 100W
SD/TF Slot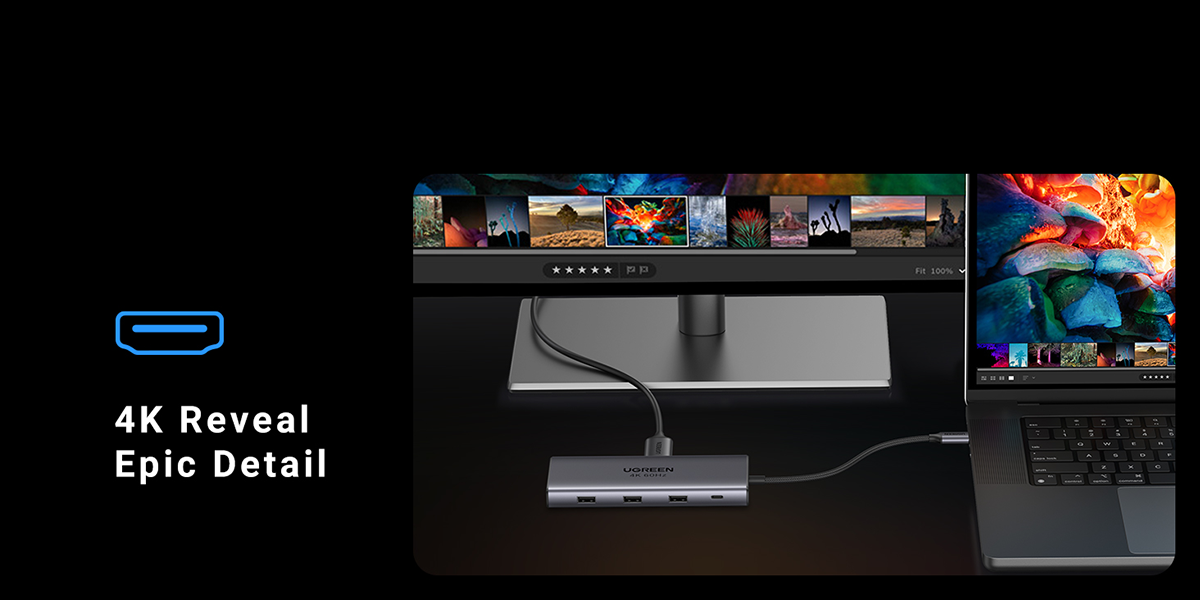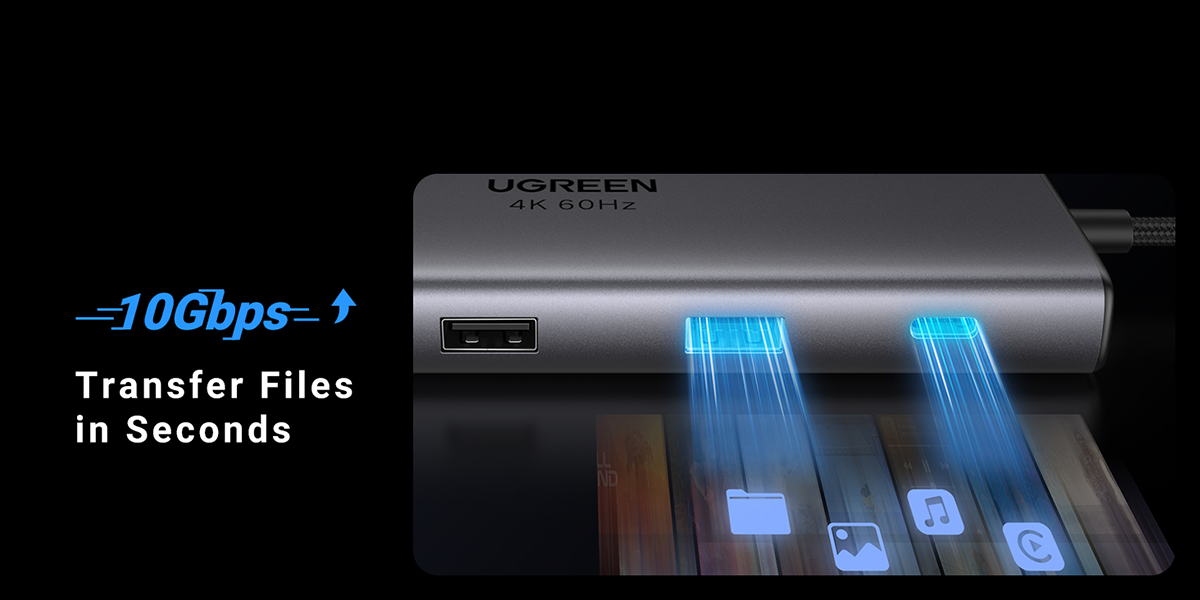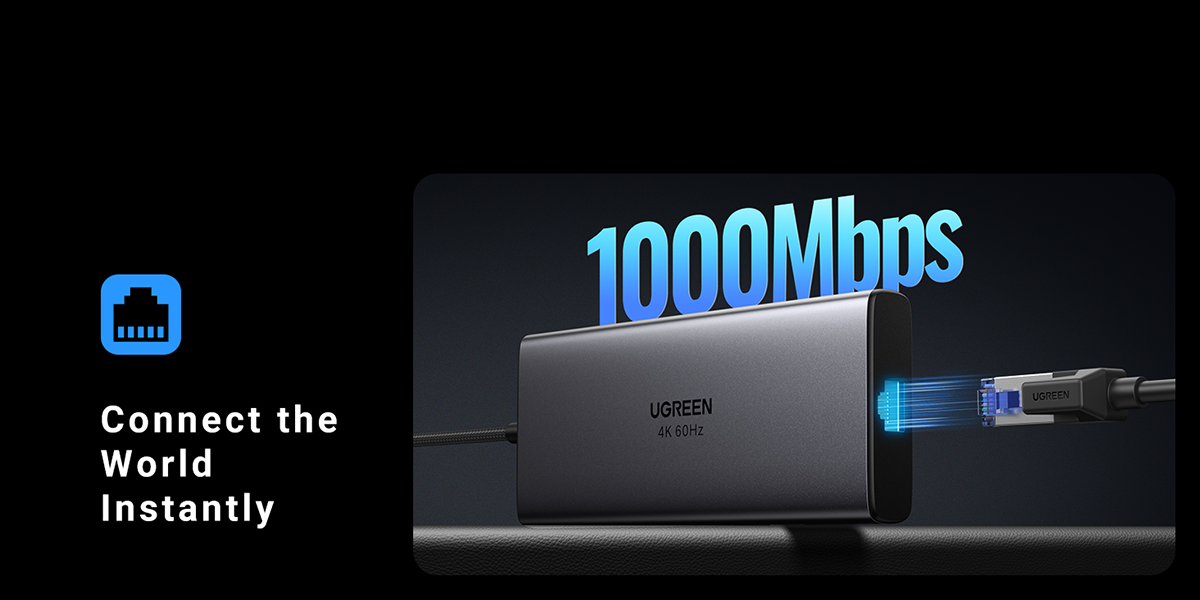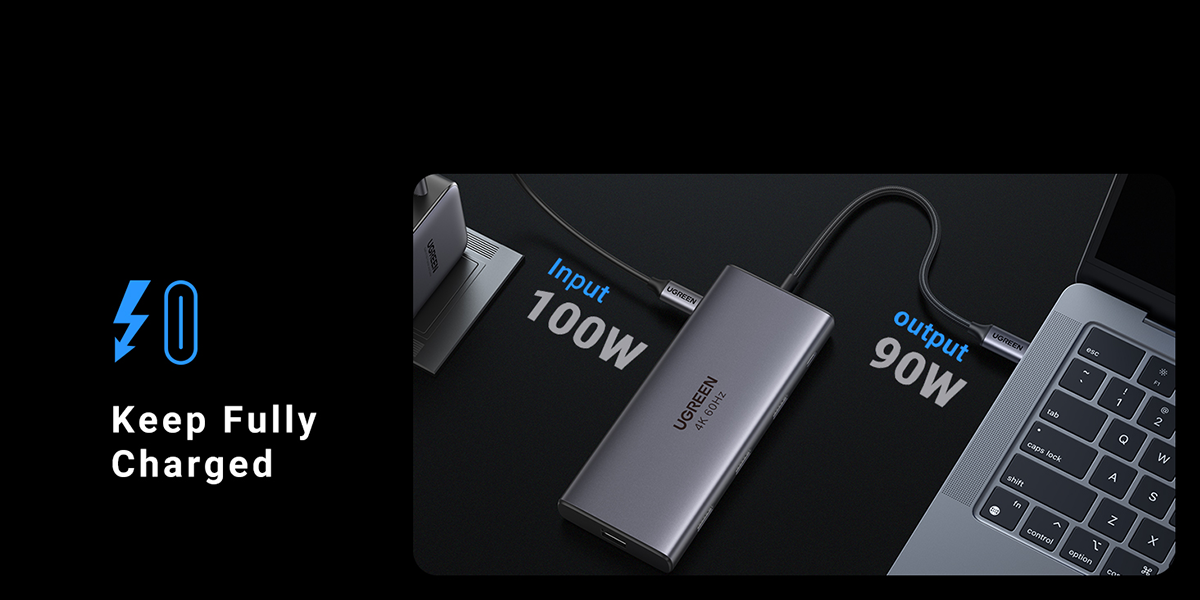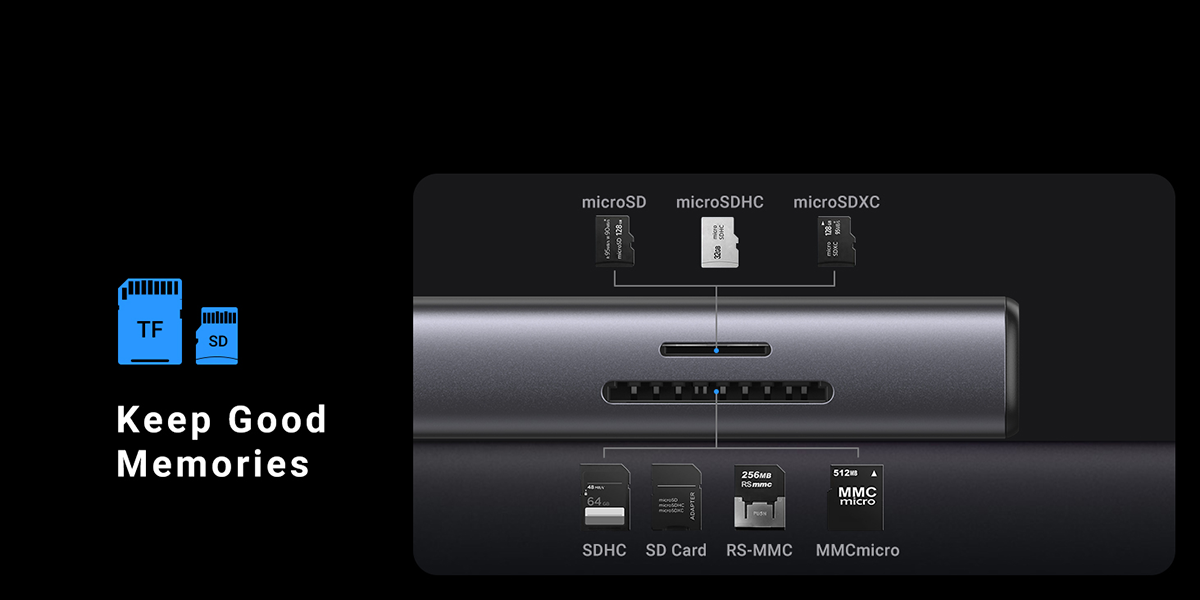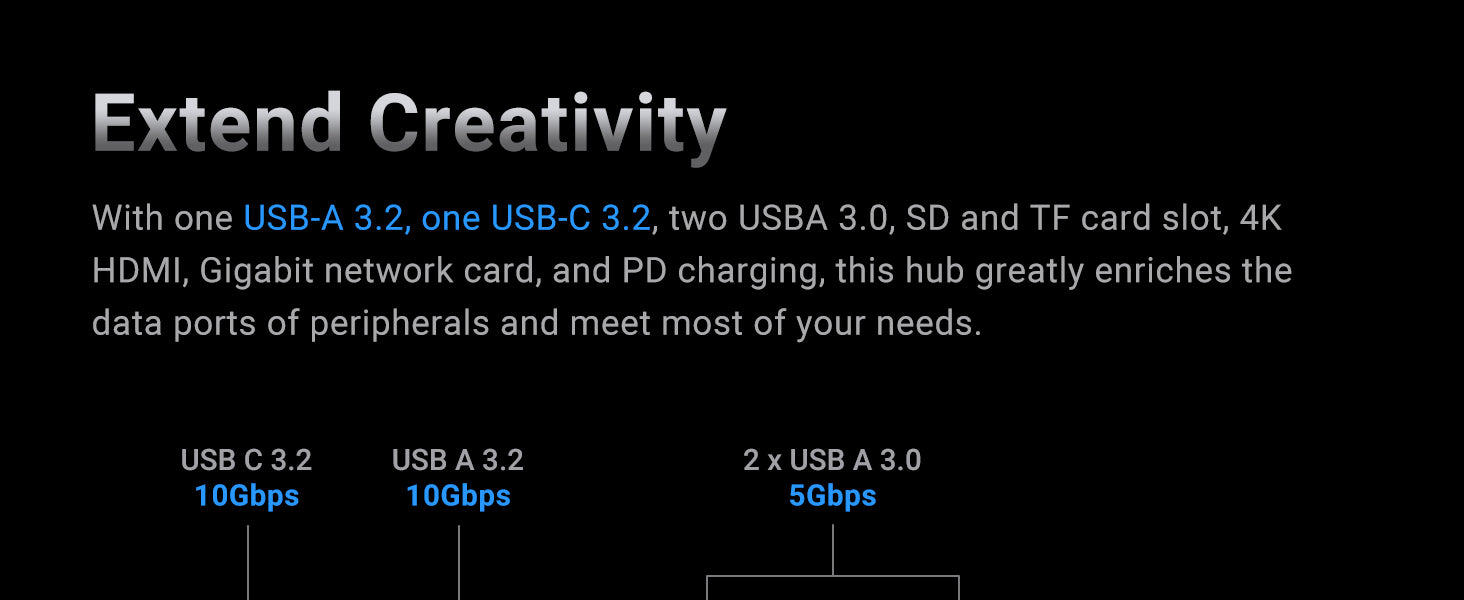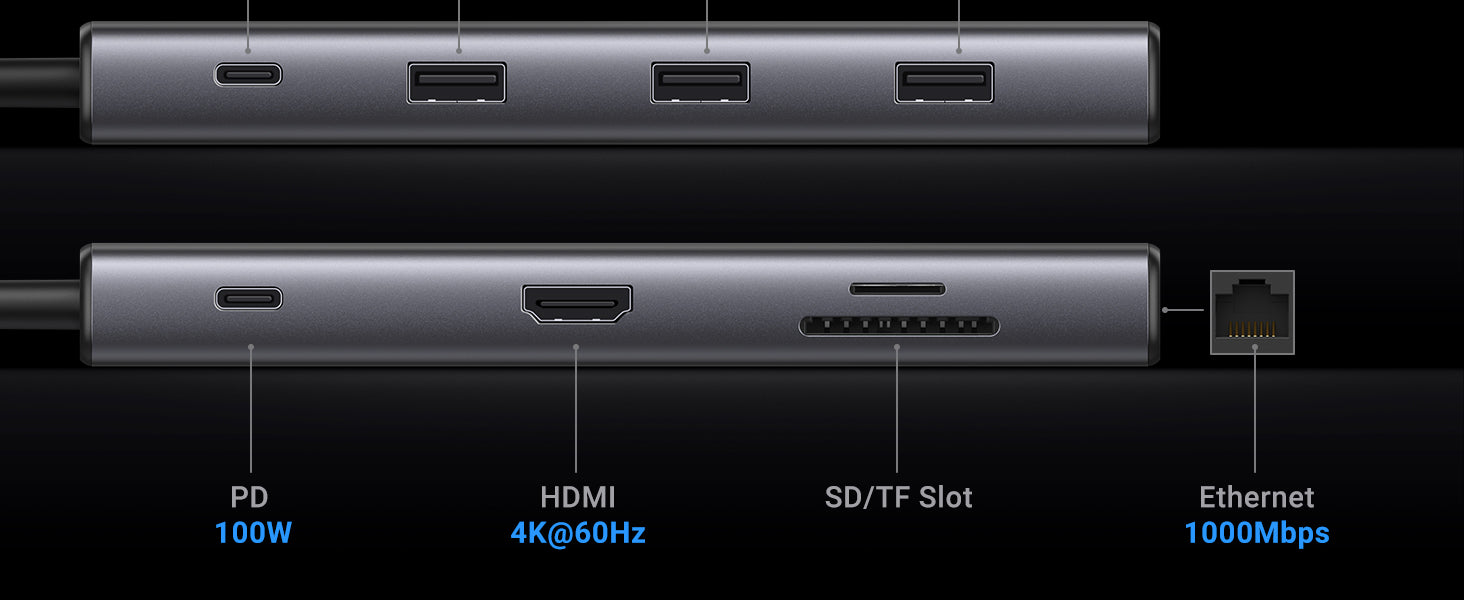 Comparison with Other Revodok
Number of Ports
9
11
7
12
9
HDMI Port
4K@60hz
8K@30hz, 4K@60hz
4K@30Hz
8K@30hz, 4K@60hz, DisplayPort 4K@60Hz
3*4K@60hz, DisplayPort 4K@60Hz
Charging Port
PD 100W
PD 100W
PD 100W
PD 100W
PD 100W
USB Ports
USB-C 3.2, USB-A 3.2, 2*USB-A 3.0
USB-C 3.2, 2*USB-A 3.2, USB-A 3.0
USB-C 3.2, 2*USB-A 3.2
USB-C 3.2, USB-A 3.2, 2*USB-A 3.0
USB-C 3.2, 2*USB-A 3.2
SD/TF Card Reader
√
√
√
√
×
Gigabit Ethernet
√
√
×
√
√
Package Dimensions
7.68 x 4.37 x 0.75 inches
7.64 x 4.37 x 1.14 inches
7.6 x 4.37 x 0.75 inches
0.3 x 2.4 x 5.76 inches
7.95 x 4.49 x 1.89 inches
Item Weight
7 ounces
10.9 ounces
4.9 ounces
3.53 pounds
1.14 pounds
Specs
| | |
| --- | --- |
| SKU | 15532 |
| Hardware Interface | USB-A 3.2, USB-C 3.2, USB-A 3.0, HDMI, SD/TF Slot, PD, Ethernet |
| Compatible Devices | Laptops, Tablets, Card Readers |
| Data Transfer Rate | 10 Gigabits Per Second |
| Number of Ports | 9 |
| Package Dimensions | 7.68 x 4.37 x 0.75 inches |
| Item Weight | 7 ounces |

UGREEN Revodok Pro 9 in 1 USB C Hub
$79.99